Building your own log cabin and starting to live off-grid can be a great way to start prepping.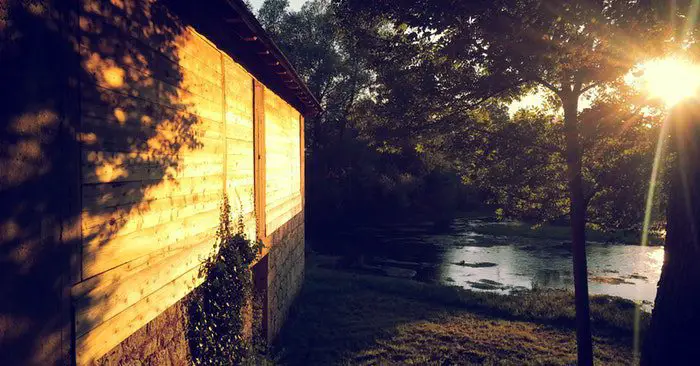 For those who don't know, log cabins can be built for a surprisingly small sum of money (<$20,000) and can be hidden away making them an ideal home for preppers.
Cabins can be built from most timbers, providing it's not tapered, has a 12" diameter and is over 30FT in length. So, providing you have land… you can easily build your own log cabin. Thousands of preppers have built log cabin homes ready for when SHTF.
Of course, you are going to need to know how to do this or you are going to need cabin building plans. 
The big question is not so much, can you build a cabin? If you have the money, land, skills or any combination of these, you can. What about living in a cabin. Are you built for that? Cabin life is different than the life of insulated walls and all the amenities of home.
Off-Grid Cabin? 
For preppers, it is often about creating a cheap cabin that is off the grid. This off-grid structure is a great shelter to have on hand for living through a disaster. 
However, living off-grid is no easy feat and many might even find a weekend at their cabin a real struggle. 
Winter Cabin
In the winter, cabins are not the best homes to live in. They can be very cold and hard to keep warm. A quality woodstove will go a long way in a small cabin so be sure you outfit your cabin with such a means to keep you and your family warm in the cabin.
Detachment from Convenience
Most cabins are going to be far away from things like Target and Starbucks. This means we are left to deal with life as it happens around the cabin. Some people are more accustomed to trips to the store then they would like to admit.