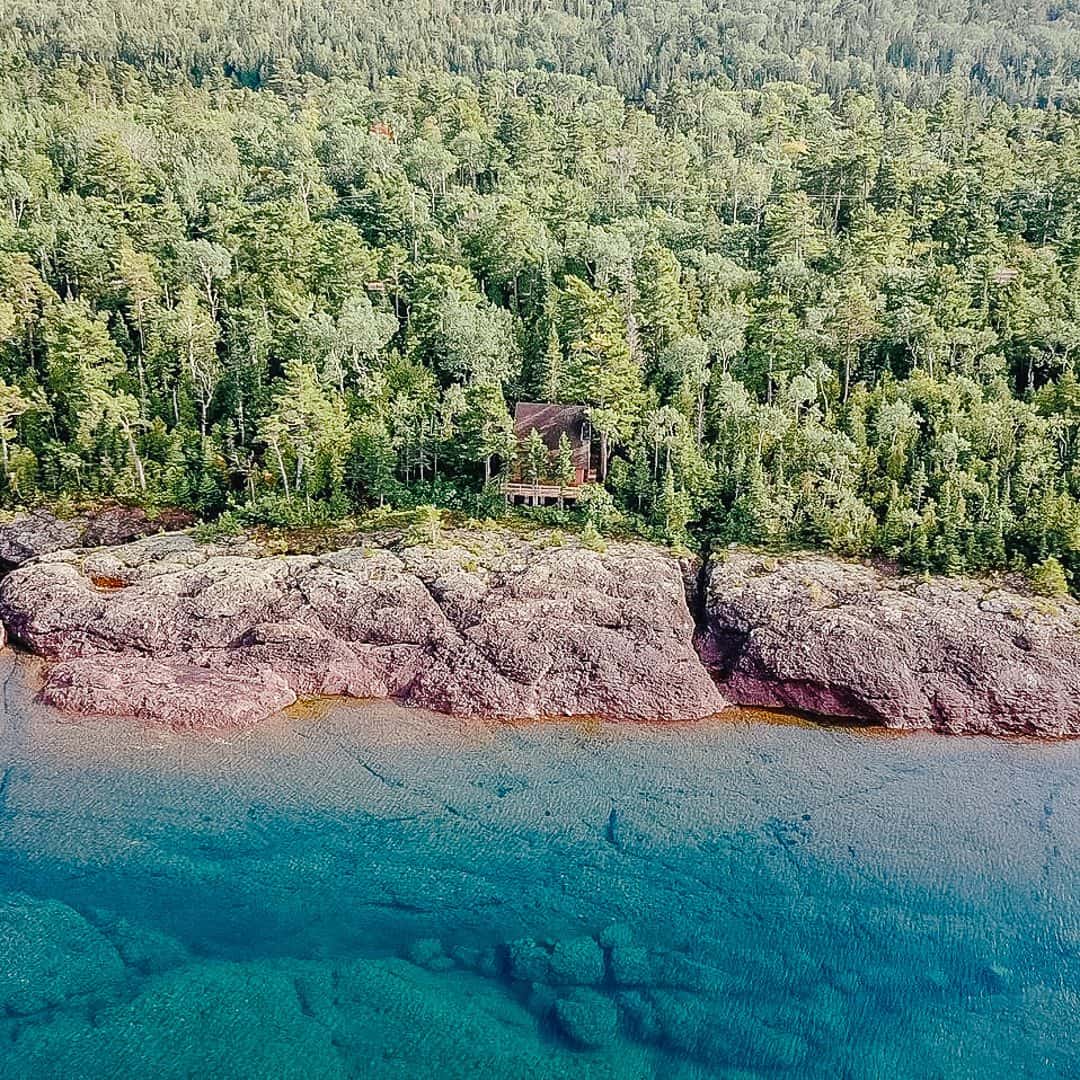 In this featured cabin post you'll learn about:
Finding a vintage dream cabin that others overlooked

A careful remodel

How to choose thoughtful interior pieces that renters (and owners) will love
There are few cabins in as stunning of a location as True North Cabin: it sits on the shores of Lake Superior in the Upper Peninsula of Michigan.
But even more than the location, what drew owners Lynn and Jason to True North Cabin was that it needed new life. Beneath an exterior that was wasting away, the couple saw a vintage cabin with lots of promise.
Since buying True North, Lynn and Jason have done nearly a full remodel in less than 7 months. They saw past the disrepair and brought their own vision to the outdated cabin.
A Cabin Owner's Dream
True North is unique because even though the interior was dated, the structure was excellent and the cabin retained some of its original charm from decades past. The interior was decorated in the 70s, complete with orange countertops, brown appliances, and a completely blue bathroom (toilet, sink, and shower included).
The cabin sat on the market for 3 years before Lynn and Jason came to salvage it. With her eye for interior design, Lynn has found the perfect balance between retaining the original, unique feel of the cabin, and updating it with a rustic modern touch. The result is a beautiful, cozy space that fits its surroundings.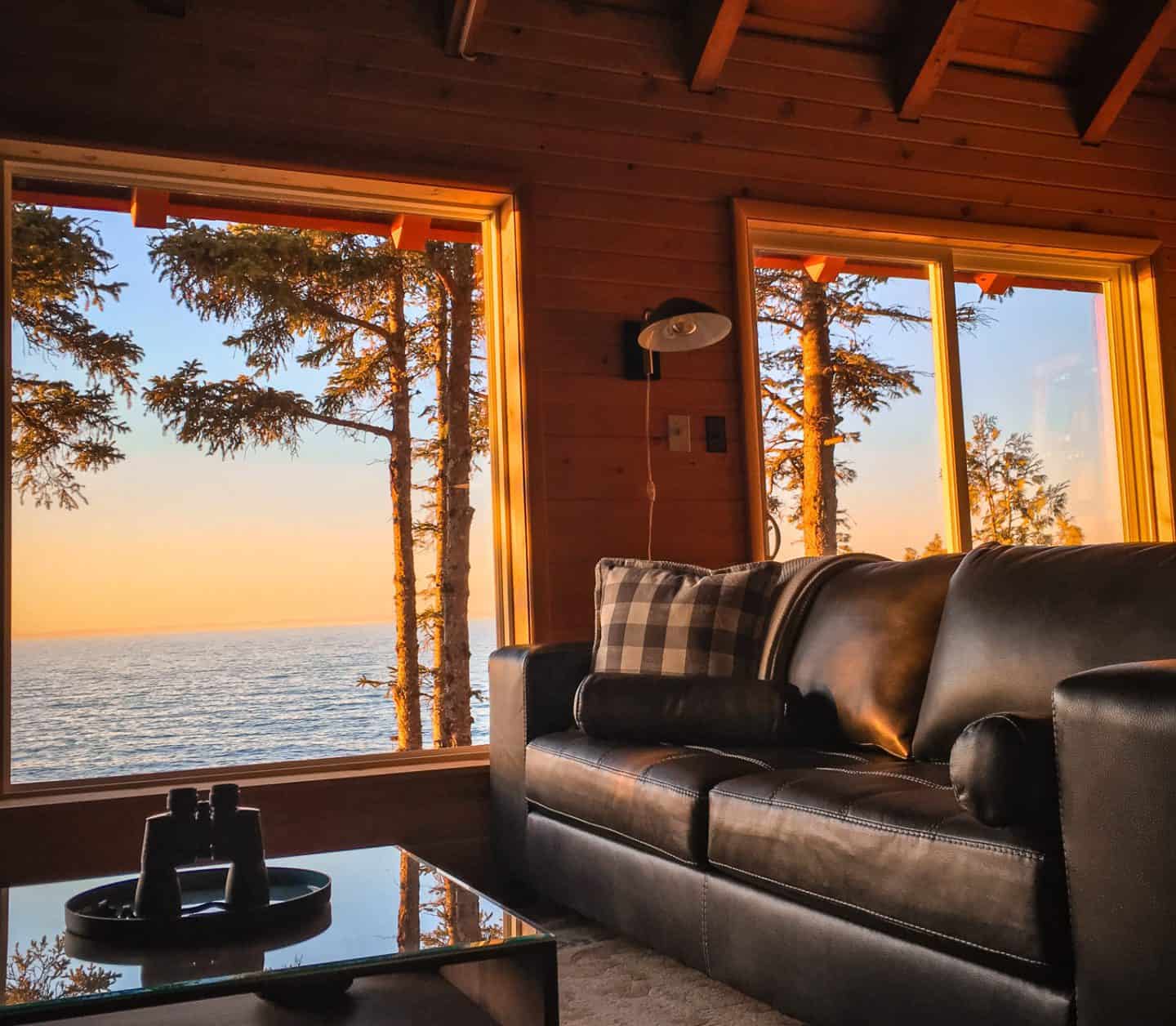 And it goes to show that there are special, diamond-in-the-rough cabins out there — they just need the right eyes to see their opportunity!
The work that Lynn and Jason are doing in finding, restoring, and renting their cabin is impressive.
Here's more of their story in Lynn's own words:
Do you have experience remodeling? Or are you having to learn as you go?
We are experienced remodelers! We remodeled our first home down to the studs back in 2009. Whew, what a process! After that we took a break from full-scale remodeling and focused on our jobs as well as other small home projects. That is, until we fell in love with the cabin. We have completed home improvement projects (most recently a deck and sauna last year) and love to help our friends who are working on their nests as well. 🙂
What did True North Cabin look like before you started remodeling? What is your vision for the finished cabin?
Before we started remodeling, the cabin was an amazing relic of vintage wonder! I wish we could have met the original interior designer, who I assume was the mother of the previous owners.
The cabin was themed in the 70's colors of orange (kitchen), blue (bathroom, and yellow (master bedroom). The entire bathroom was done in blue including the sink, toilet, and shower. We would have kept the vintage vibe but the toilet had an irreparable crack.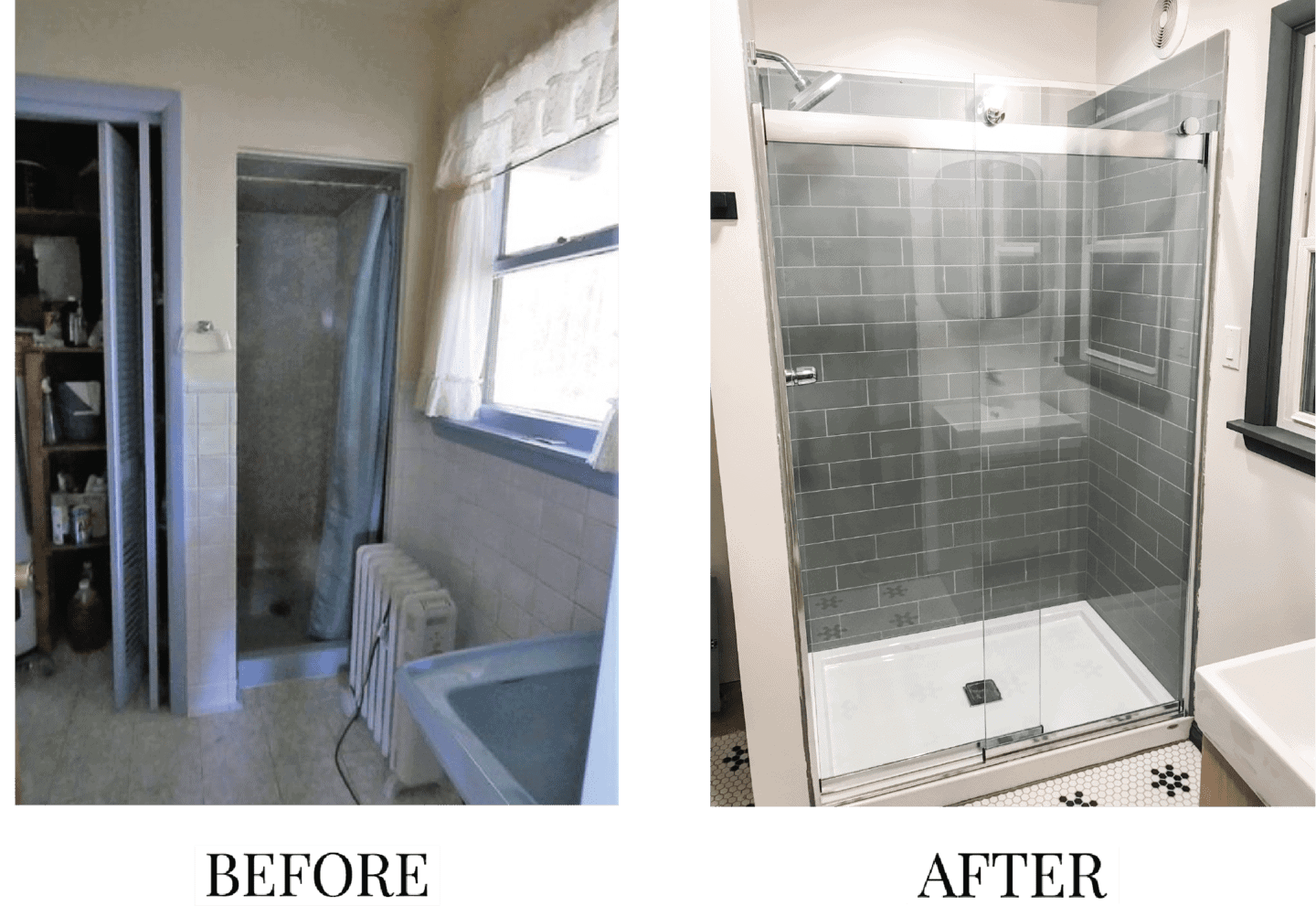 The kitchen was a nod to the 70s themes of brown/orange and big flowers. We saved some of the amazing wallpaper and plan to frame a section for display in the cabin. The appliances were all brown and the bright orange counter tops matched the trim of the window curtains. It was truly a complete vintage design.

The remodel will have three phases and phase 1 will be completed by June 1, 2019 so we can welcome our first Airbnb guests. The finished vision is a "rustic modern" of sorts. Comfort, quality amenities, and inspired by nature.
As you get to work on the design & decor, where do you find inspiration and new items to add to the cabin?

Interior design gets my heart pumping and I aim for cozy interiors that are calming with a little whimsy. The kind of place where I want to relax with a cup of coffee after a long week. Instagram and Pinterest definitely helped with the soul feeding of the interior style. In general, our personal design style is toward clean, modern and Scandinavian. We're keeping the rustic/cabin-y elements in the rooms but updating the space with new appliances and modern fixtures.
We're selective about the items for the cabin. The seating is meant to be cozy enough for two people to enjoy the beautiful fireplace or crowding around the coffee table with a group for board games. Accomplishing both of those details in a small living room can be challenging. Every item is intentional.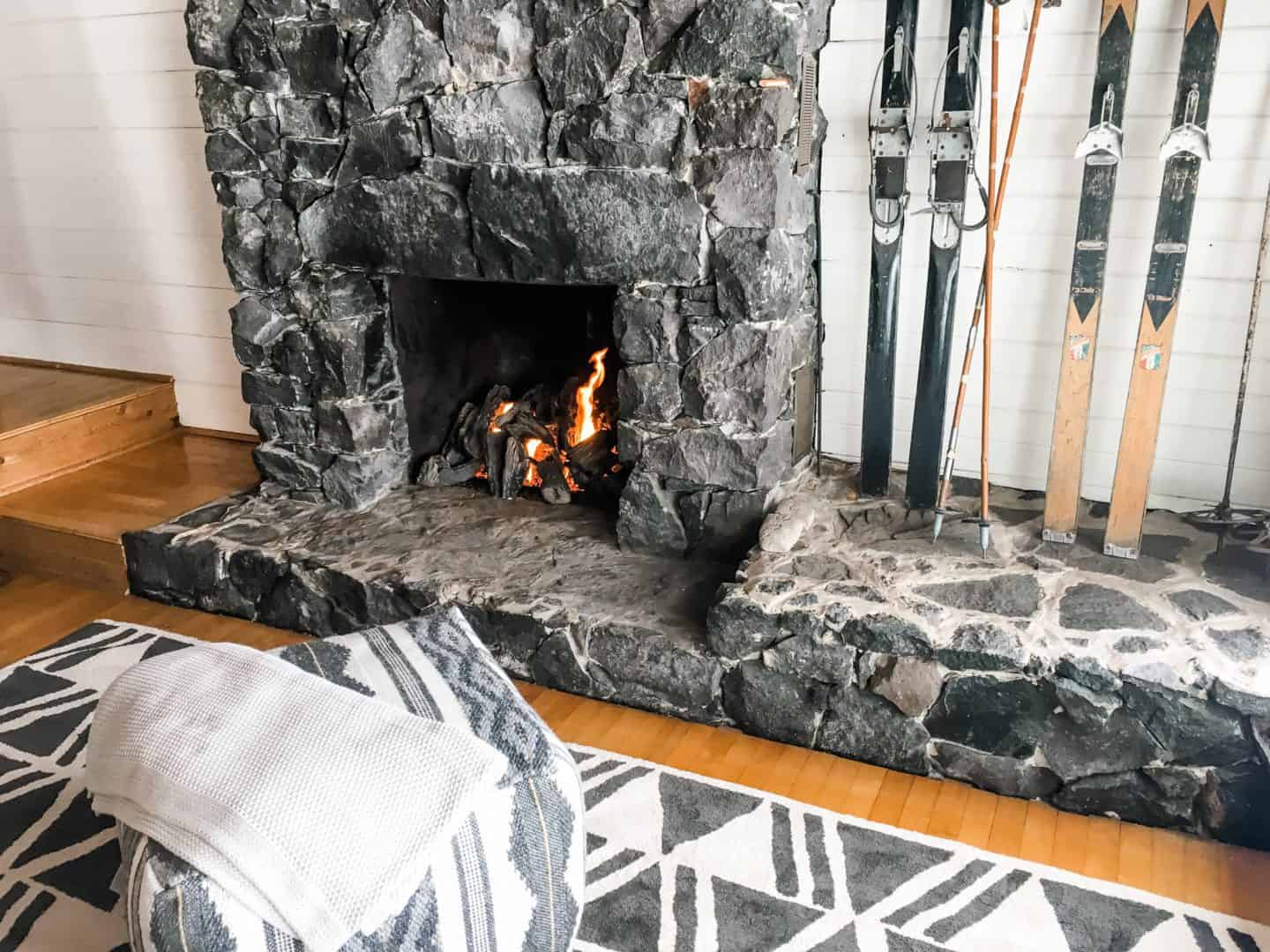 What's the best part of owning a cabin?



True North is our dream retreat. We love being there and disconnecting  from our devices and the hustle and bustle of daily life. There is no wifi or cell service available at our location. It's easy to wake up slowly, drink a cup of coffee, and listen to Lake Superior before starting the day. There isn't any light pollution so the sky is FULL of stars. We feel connected to each other, the water, and the wilderness at the cabin. It's easy to relax.
Why a cabin in Michigan's Upper Peninsula?
The Keweenaw Peninsula is a special place to us. We went to school here (Michigan Tech), we met each other here (Keweenaw Brewing Company), we were married here (McLain State Park), and most recently — we moved back to Michigan from Seattle for a slower pace of life.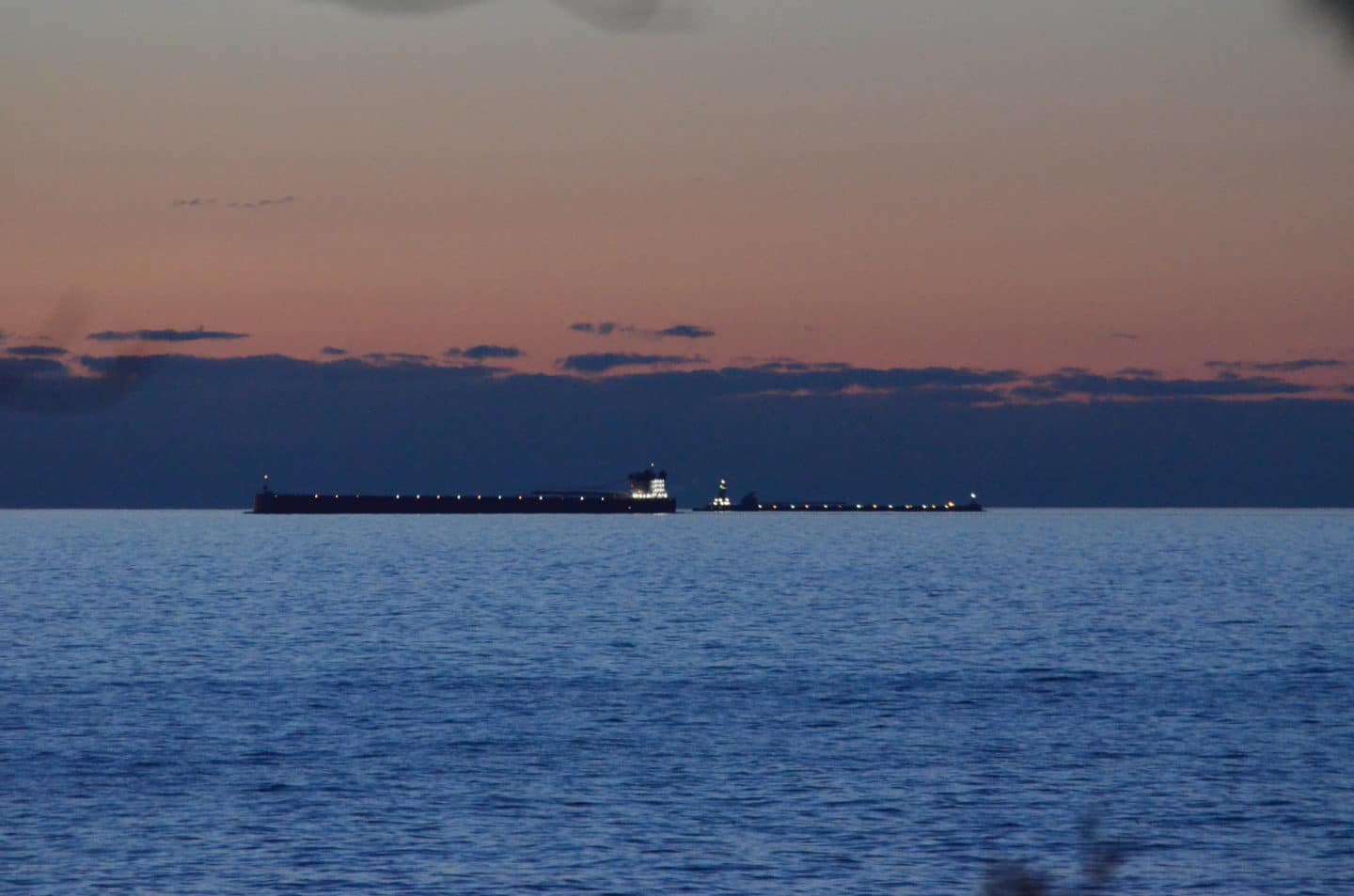 What is renovating a cabin like?
Renovation has its ups and its downs. We love planning out a project and seeing it through to completion. There is something gratifying about bringing an idea that you have in your head to the final vision.
We live for those "high payoff projects" where the details come together (our tiny bathroom remodel or tearing off a rotting deck). We also put ourselves in a tricky situation by promoting our cabin on Airbnb for the summer so we have a deadline. Not an unrealistic deadline, but enough pressure to take over our weekends and some weeknights for ~7 months. I suppose you could say that we like working toward a goal.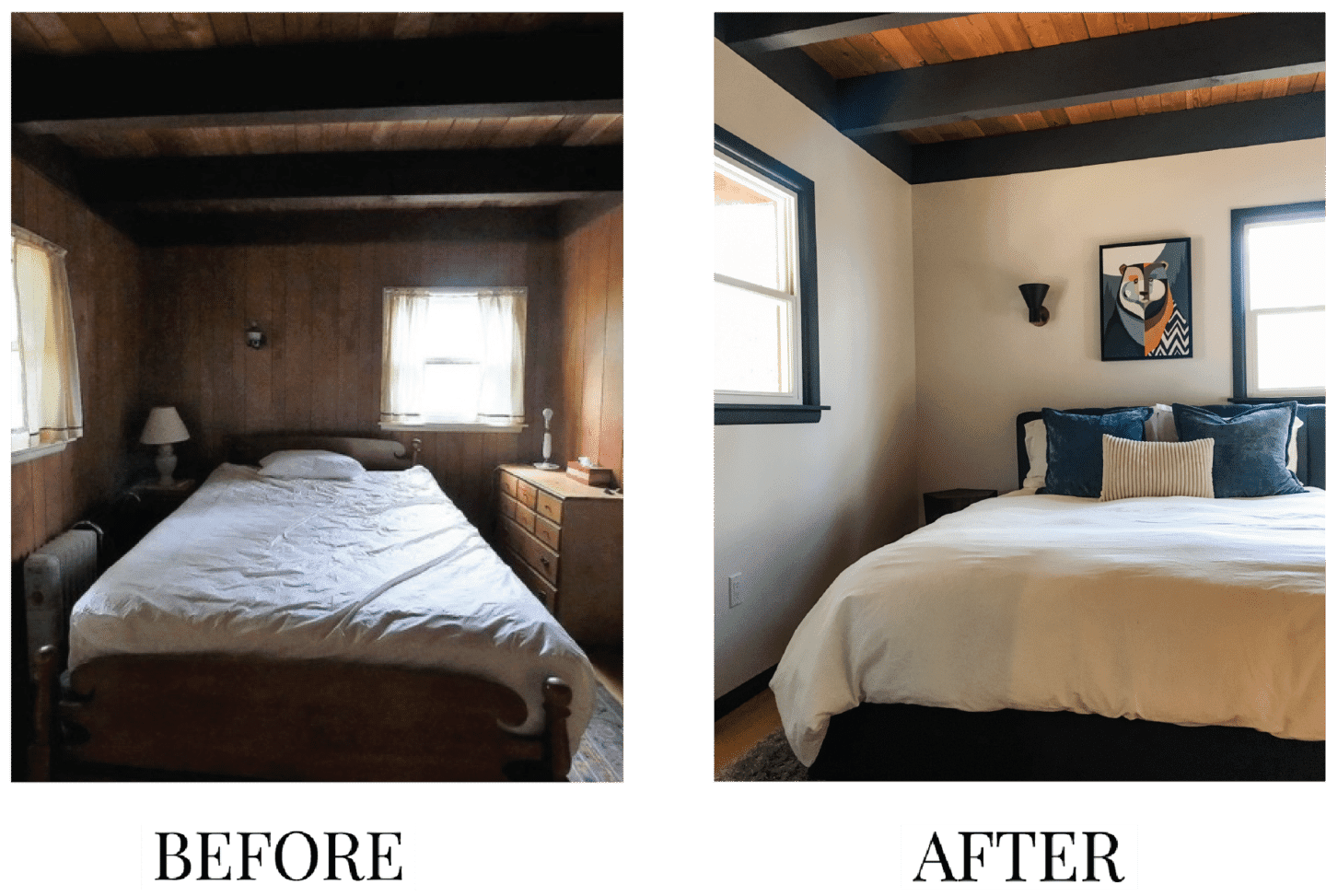 The challenges we face in our part of the world are silly things like not having the right board length, fasteners, outlet, etc., to complete a project. The closest hardware store is 30-minutes one way and that trip can eat up a lot of time when you're trying to crank on a project – oh, and they aren't open on weekends.
The other struggle is that we're completing our remodel alongside our day jobs. There aren't enough hours in a day to manage and plan the project and materials needed for the next two weekends and work 9-5 but somehow we make it work.
Why spend all your time renovating to rent out your cabin?
Without a platform like Airbnb, we wouldn't have the option to purchase a cabin for many years. Being able to share our space with others who love the Keweenaw and its many adventures is a perfect relationship. We also love to host and are big extroverts. Whether its friends for dinner parties, biking or hiking adventures, and meeting people at the local watering holes, spending time with people brings us great joy.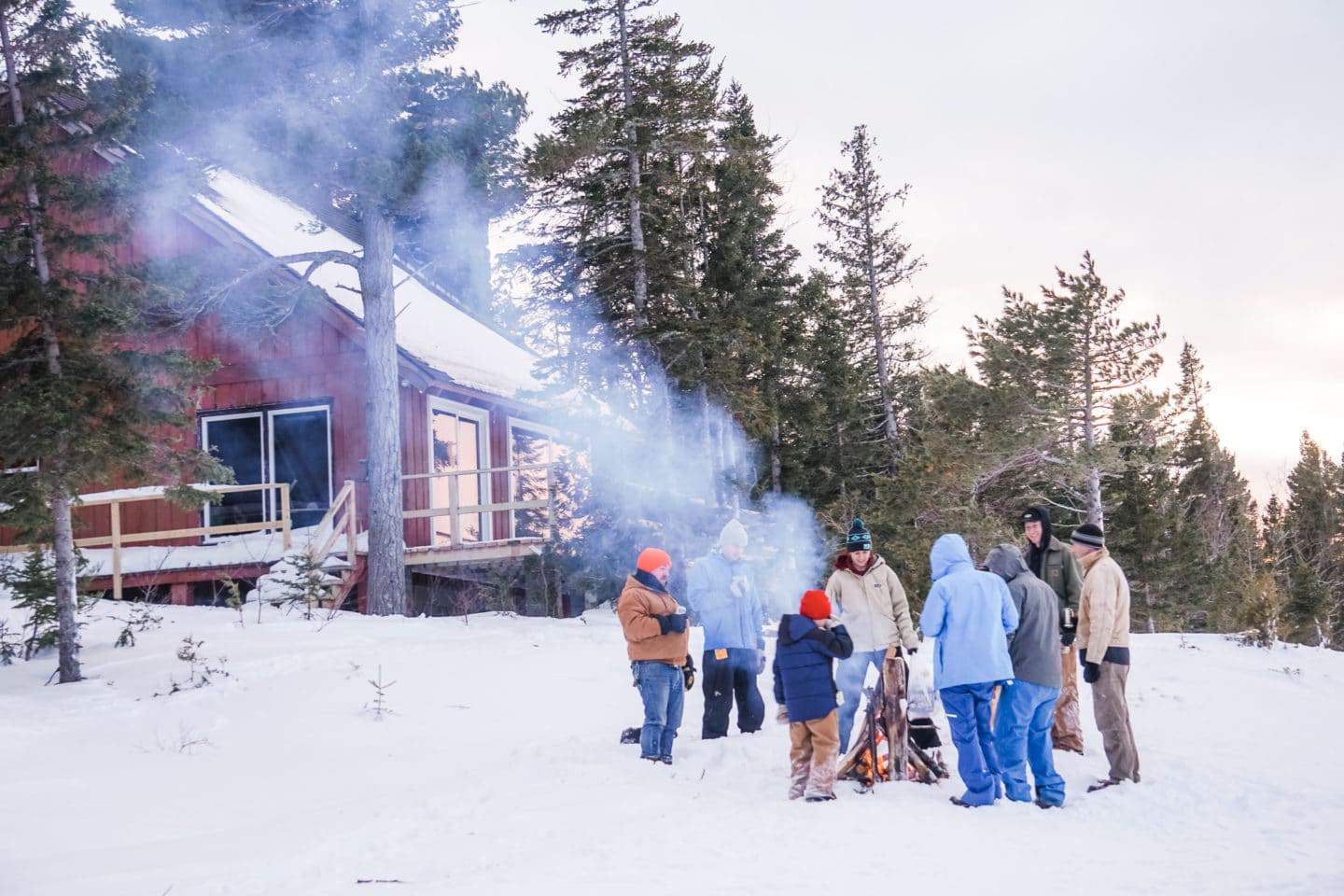 We couldn't imagine not sharing such an incredible part of the world with others. Through Airbnb, we have the option to connect with people and invite them to experience our hospitality and love of the Keweenaw Peninsula.
About True North Cabin & How to Book Your Stay
True North will be hosting guests starting in June 2019 You can book your stay and get more information on Airbnb here:
True North Cabin
And follow along on Instagram for more cabin inspiration, before & after photos, and to see Lynn & Jason in action: @TrueNorthCabin.
This post is part of our Featured Cabins series. Have a cabin or cabin story that inspires you? Submit yours here: Submit a Cabin.
And to get more posts like this directly in your inbox, subscribe here: